Main content starts here, tab to start navigating
Yellow Rose is the brainchild of Dave and Krystiana Rizo and has been open since November 2020. The menu offers food and drink inspired by their South Texas roots, mainly San Antonio, where the couple was born and raised. They offer everything from Texas classics such as fresh flour tortillas filled with stewed beef in chili gravy to daily specials consisting of produce from New York State made with their own Texas spin. Everything that comes out of Yellow Rose is made 100% from scratch and with lots of history and love behind it.
Dave & Krystiana Rizo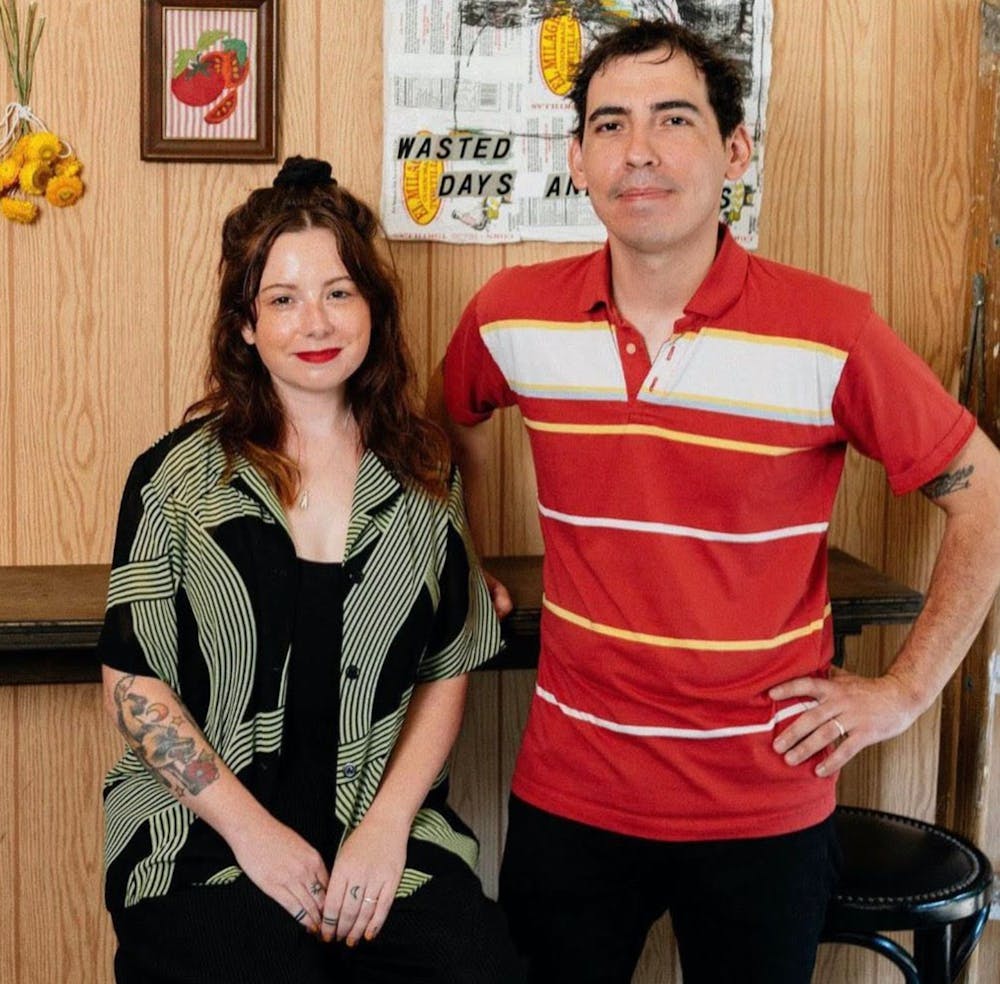 Dave Rizo is the chef and co-owner of Yellow Rose, an East Village restaurant inspired by his home state of Texas. Previously, he cooked with Brooks Headley at Superiority Burger for four years, and was trained by the James Beard semifinalist Michael Sohocki, of San Antonio's Restaurant Gwendolyn. Inspired by the many cuisines of South Texas, Dave relies on techniques passed down to him from his mother and grandmother, and uses his food to decode what it means to be Texas Mexican.
Krystiana Rizo is the co-owner and beverage director of Yellow Rose, a Texas-inspired restaurant in the East Village. Born and raised in San Antonio, she has been in the food industry for over a decade, and has a passion for the craft of bartending, unique mixology, and anything beverage-related. The food and drink at Yellow Rose are deeply rooted in the flavors she grew up with in South Texas, and make use of fresh market produce from New York State.